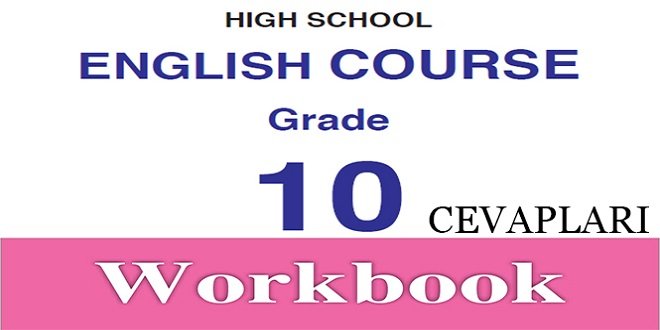 10. Sınıf Dikey Yayıncılık İngilizce Çalışma Kitabı Sayfa 130 Cevabı
SORULAR
1. Put the sentences in the correct order to make a meaningful conversation.
Yeah. Cool. Call me later, and I will meet you there.
Thanks. Good to see you. What are you doing tonight? Do you want to hang out?
Alright, I will.
Hi, Monica. Great, thanks. How are you doing? Long time no see.
Hi, Sally. What's up?
Sure. I'm going to go to the shopping mall with Jane. Would you like to come with us?
2. Complete the conversation with the sentences below. Write the appropriate numbers on the lines.
1. How about 7 p.m.?
2. Hello. Is Jim there, please?
3. Would you like to have dinner together?
4. Hi, Jim. This is Susan. How are you doing these days?
5. Great. Bye.
6. Why don't we meet in front of Alf's Italian restaurant?
7. Great, thanks. Are you busy on Friday evening?
Jim: Hello.
Susan: _________________
Jim: Speaking.
Susan: _________________
Jim: Good. What's up?
Susan: _________________
Jim: I don't have any plans. Why?
Susan: _________________
Jim: Sounds good. What time would you like to meet?
Susan: _________________
Jim: 7 is fine. Where would you like to meet?
Susan: _________________
Jim: Sounds good. See you there.
Susan: _________________
---
CEVAPLAR
2023 Ders Kitabı Cevapları