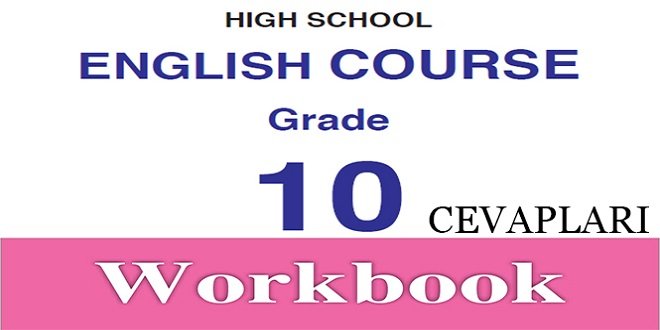 10. Sınıf Dikey Yayıncılık İngilizce Çalışma Kitabı Sayfa 147 Cevabı
SORULAR
1. Look at the signs below. What do they mean? Write the rules and regulations in the boxes. Refer to the Student's Book to check your sentences.
You are not allowed to enter this area.
It's forbidden.
2. Read the paragraph below and write the appropriate actions for the figures on the right.
When you're riding your bike in the city, you are supposed to pick up on what other cyclists do. For instance, when you are making a turn, you must inform those around you what you are doing. If you are turning right, simply stick your right arm straight out pointing right. If you are turning left, stick your left arm straight out pointing left. If you want to stop or slow down, extend your left arm downwards and show
your palm backwards.
---
CEVAPLAR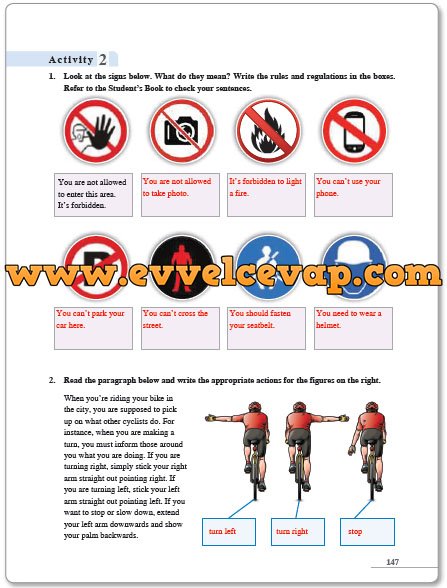 2023 Ders Kitabı Cevapları