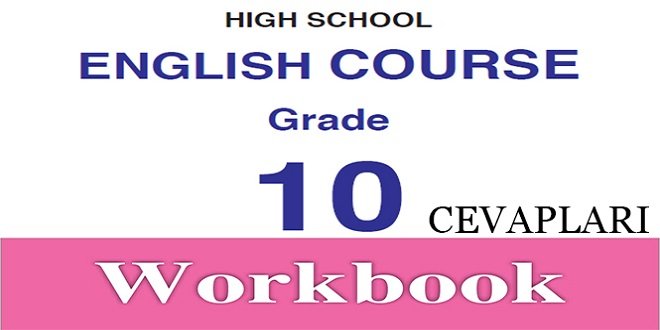 10. Sınıf Dikey Yayıncılık İngilizce Çalışma Kitabı Sayfa 159 Cevabı
SORULAR
1. What do you know about the animated movie "The Incredibles"? Do you know what super powers they have? Match the characters with their names and super powers. Use the Net if you need.
1. Mr Incredible
2. Elastigirl
3. Violet
4. Dash
5. Jack-Jack
He has a superhuman speed and agility.
He can transform into fire, lead, and a monster.
He possesses tremendous strength and durability. He also has enhanced senses.
She can stretch any part of her body up to 34 meters, and she can be 1 mm thin. She can also reshape her body in a variety of ways.
She has super powers which allow her to turn instantly invisible, and she can also generate force fields to protect herself.
2. If you were a super hero, which one would you like to be? Violet or Dash? Write your reasons in the box below.
---
CEVAPLAR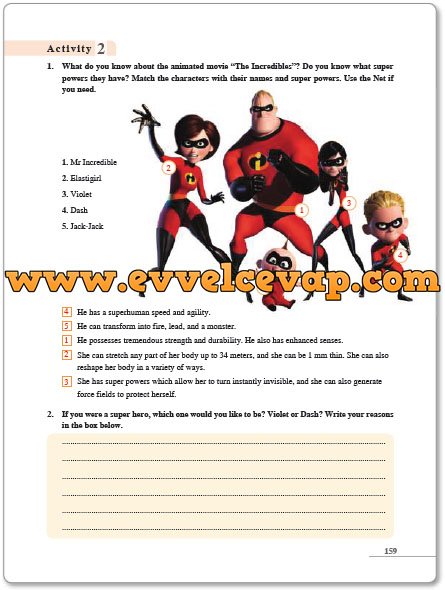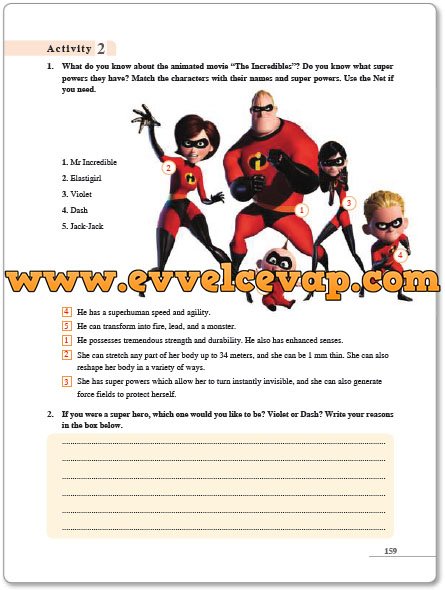 2024 Ders Kitabı Cevapları