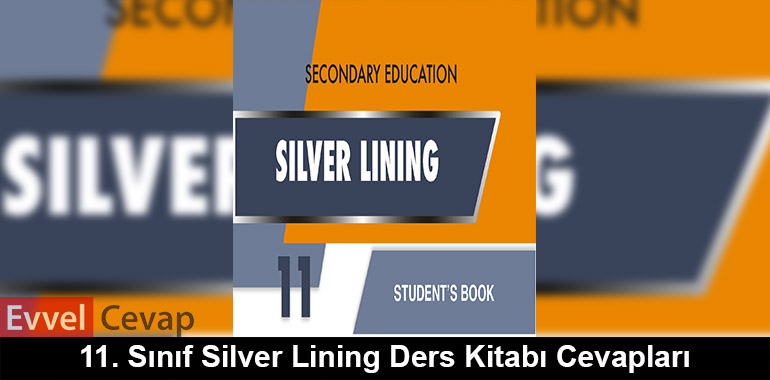 11. Sınıf İngilizce Silver Lining Ders Kitabı Sayfa 119 Cevapları Meb Yayınları'na ulaşabilmek ve dersinizi kolayca yapabilmek için aşağıdaki yayınımızı mutlaka inceleyiniz.
11. Sınıf İngilizce Meb Yayınları Silver Lining Ders Kitabı Cevapları Sayfa 119
READY SET, GO!
A city break with friends might be a lifelong experience if you plan everything wisely. (1)……………..
…………………………………………………….Here you will find some tips and popular destinations for an
unforgettable city break.
What you must do at first is to make sure you have chosen the matchy friends to explore a city. Be open to each other and explain your expectations before you leave. (2)………………………………………
As it is a matter of spending the least money, you should try to find bargain flights. There are some mobile applications of the flight companies that inform you about the cheapest tickets. Planning your holiday for travel off-season may save your time and money. (3)………………………………………………..
This might be the first time you are in a different city, so it may sound quite adventurous to get lost in
the streets. However, it is better to get a guide book which will help you gain time. (4)…………………..
………………………………………….In this way you can explore the city on foot and enjoy yourself.
Don't miss out on a chance to try the local food. Try as many different tempting dishes as you can.
(5)…………………………………………………………………………….They will increase your energy and make
you active. And keep in mind that you can find vegetables and fruit with reasonable prices in most supermarkets. While having your healthy food at a park, you can enjoy the fresh weather and watch the life moving around.
Some cities are notable destinations. If you haven't decided yet, start with İstanbul, where you can
see the European and Asian culture. (6)…………………………………………………………………………….İt is
one of the fantastic cities. Another remarkable city Rome, which is full of historic sites, is perfect for a city break. Spanish steps, The Trevi Fountain and the Colosseum will guide you live the history now. Italian cuisine, which is one of the best, will leave distinguished tastes in your mouth. And certainly there are many more places to explore. The only thing you should do is to buy a ticket and hit the town you would like to see.
e> Complete the sentences below using the highlighted words in the text.
1
1. This is a site where you can book hotels at…………………………………
2. If you want to feel the past, it is a good idea to search for the of a city.
3. I usually come across offers which include……………………………….of
popular airways.
4. Sharon, who spends most of her time with her……………………………..
never feels lonely.
5. As it was……………………………….when I visited Bodrum, there were
only a few tourists.
Cevap:
11. Sınıf Meb Yayınları İngilizce Silver Lining Ders Kitabı Sayfa 119 Cevabı ile ilgili aşağıda bulunan emojileri kullanarak duygularınızı belirtebilir aynı zamanda sosyal medyada paylaşarak bizlere katkıda bulunabilirsiniz.
EMOJİYLE TEPKİ VER, PAYLAŞ!
2023 Ders Kitabı Cevapları