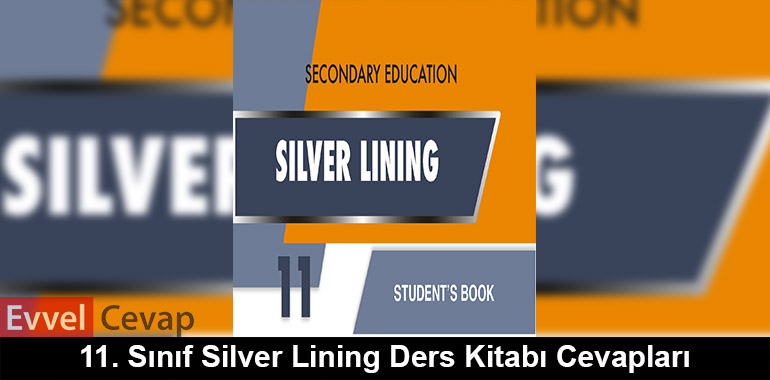 11. Sınıf İngilizce Silver Lining Ders Kitabı Sayfa 122 Cevapları Meb Yayınları'na ulaşabilmek ve dersinizi kolayca yapabilmek için aşağıdaki yayınımızı mutlaka inceleyiniz.
11. Sınıf İngilizce Meb Yayınları Silver Lining Ders Kitabı Cevapları Sayfa 122
Listening & Speaking
1 Look at the quotes below and match them with the people. Then, discuss what they mean.
a. "We love all the created for the sake of the Creator."
b. "Let's be one, be big and alive."
c. "I saw many humans on whom there were no clothes, I saw many clothes in which there were no humans."
Ql. Rumi (3 2. Yunus Emre (3 3. Hacı Bektaş Veli
S a. Read the seven principles of Rumi and match them with the messages they give. More than one option is possible.
1. In generosity and helping others, be like the river.
2. In compassion and grace, be like the sun.
3. In concealing others' faults, be like the night.
4. In anger and hatred, be like the dead.
5. In modesty and humility, be like the soil.
6. In tolerance, be like the ocean.
7. Either appear as you are or be as you appear.
(3 Forgive others.
O Be patient and understanding.
Q Stay calm and keep your balance.
Q Love is a must for everyone.
(3 Honesty is the best policy.
(3 Share what you have.
O Let go of your ego.
b. Work in pairs. Talk about the principles of Rumi. Use the expressions in the box.
Asking for opinions Expressing opinions
What do you think of …?
Do you have an idea …? What is your opinion about …? How / What about …?
I think …
I believe …
In my opinion …
I personally feel that … That probably means …
Agreeing / Disagreeing
Maybe you're right (but) … I feel the same way.
I think so too.
I don't agree (because) …
I'm afraid I disagree … I'm not so sure about that. I'm sorry but I think …
Cevap:
11. Sınıf Meb Yayınları İngilizce Silver Lining Ders Kitabı Sayfa 122 Cevabı ile ilgili aşağıda bulunan emojileri kullanarak duygularınızı belirtebilir aynı zamanda sosyal medyada paylaşarak bizlere katkıda bulunabilirsiniz.
EMOJİYLE TEPKİ VER, PAYLAŞ!
2023 Ders Kitabı Cevapları