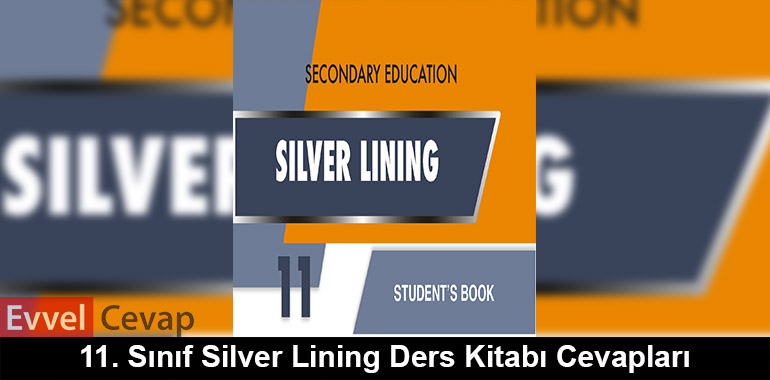 11. Sınıf İngilizce Silver Lining Ders Kitabı Sayfa 42 Cevapları Meb Yayınları'na ulaşabilmek ve dersinizi kolayca yapabilmek için aşağıdaki yayınımızı mutlaka inceleyiniz.
11. Sınıf İngilizce Meb Yayınları Silver Lining Ders Kitabı Cevapları Sayfa 42
Tick the qualities you need to pursue your dreams. Then, discuss your reasons with your partner.
O courage O curiosity O iuck O hard work
O determination O imagination
Look at Adam's picture and read the beginning of his story. Then, choose your favourite ending from picture A or B and complete the story.
Adam was a poor iittie boy. He used to iive in a smaii kouse with his big famiiy, He couidnt attend schooi reguiarty because he had to work and support his famiiy …
Pronunciation
A. U Track 18 Statements usually have falling intonation. Notice that if the statement begins with a time phrase, this small group of words has rising intonation. Listen and practise.
Many years ago, women didn't use to go to university.
The day before yesterday, I talked to the school counsellor.
In 1901, the first Nobel Prizes were awarded.
B. U Track 19 Practise the following statements. Draw a rising / falling arrow. Then, listen and check.
Last Sunday, she won her fifth medal in the Olympic Games.
In the past, she used to have a negative body image.
Cevap:
11. Sınıf Meb Yayınları İngilizce Silver Lining Ders Kitabı Sayfa 42 Cevabı ile ilgili aşağıda bulunan emojileri kullanarak duygularınızı belirtebilir aynı zamanda sosyal medyada paylaşarak bizlere katkıda bulunabilirsiniz.
EMOJİYLE TEPKİ VER, PAYLAŞ!
2023 Ders Kitabı Cevapları