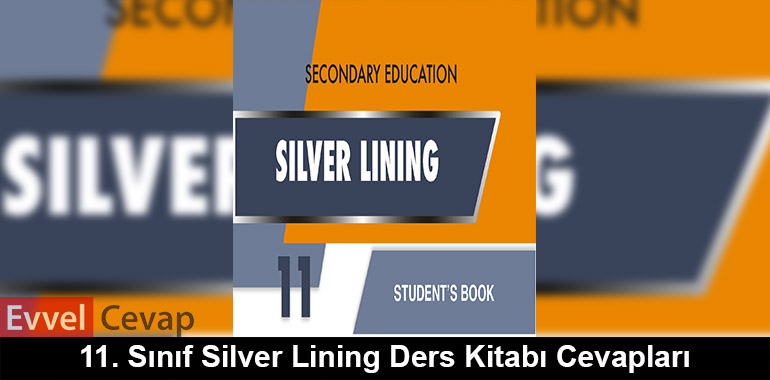 11. Sınıf İngilizce Silver Lining Ders Kitabı Sayfa 69 Cevapları Meb Yayınları'na ulaşabilmek ve dersinizi kolayca yapabilmek için aşağıdaki yayınımızı mutlaka inceleyiniz.
11. Sınıf İngilizce Meb Yayınları Silver Lining Ders Kitabı Cevapları Sayfa 69
Listen to the interview with Jones again and choose the correct options.
1. Jones decided to be a security consultant because … .
a. he wanted to have a legal life
b. he was bored with his old career
2. Jones's duty was to … .
a. check if the companies had done something against cyber law
b. share the data of the companies
3. During his career he worked … .
a. with a professional team
b. alone
4. He didn't get caught because … .
a. he had a fake ID card
b. nobody realised him
Jones thinks employees should be careful about
a. e-mails from the people they don't know
b. every e-mail they receive
© a. Work in pairs. Match the statements with the pictures.
Q 1. I opened an e-mail from someone I don't know. Q 2. My computer shut down because of the virus. Q 3. I tried to fix it by myself.
Q 4. I got help from a technician.
b. Complete the chain story using the statements in exercise 5 a. Add at least three sentences to continue the story.
% Game time! Play "Complete My Sentence" game.
Cevap:
11. Sınıf Meb Yayınları İngilizce Silver Lining Ders Kitabı Sayfa 69 Cevabı ile ilgili aşağıda bulunan emojileri kullanarak duygularınızı belirtebilir aynı zamanda sosyal medyada paylaşarak bizlere katkıda bulunabilirsiniz.
EMOJİYLE TEPKİ VER, PAYLAŞ!
2023 Ders Kitabı Cevapları