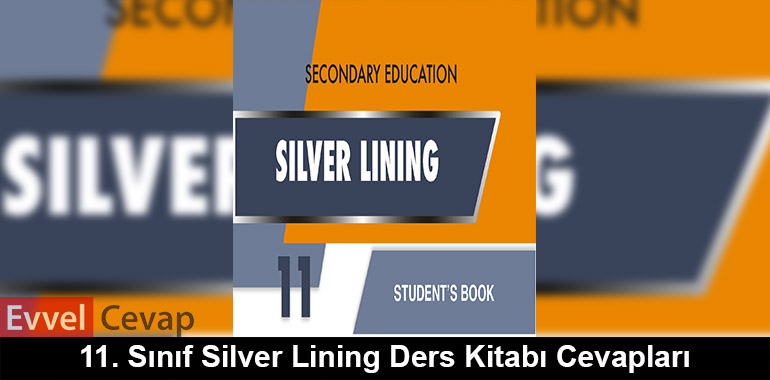 11. Sınıf İngilizce Silver Lining Ders Kitabı Sayfa 88 Cevapları Meb Yayınları'na ulaşabilmek ve dersinizi kolayca yapabilmek için aşağıdaki yayınımızı mutlaka inceleyiniz.
11. Sınıf İngilizce Meb Yayınları Silver Lining Ders Kitabı Cevapları Sayfa 88
Read the speech bubbles below and match them with the photos they describe.
Work in pairs. Ask and answer the questions.
1. Have you ever been to one of the historical sites above?
– If yes, what affected you the most?
– If not, which one would you like to see?
2. Do you know any other historical sites in Turkey?
– What kind of historical places are they? A temple, monument or a site?
– Where are they?
9 Choose the closest meanings of the underlined words.
1. If you have any questions, you can get in touch with the information desk.
a. communicate
b. understand
2. The city library is a gold mine for me. I can find every kind of books there.
a. a way to be rich
b. a rich source of information
3. We don't have much information about prehistoric times as people could not write.
a. before the recorded history
b. after the recorded history
4. This is just the tip of the iceberg. There are numerous questions waiting to be answered.
a. a small part of a bigger problem
b. an unimportant problem
5. Historians agree that the temple was built by the hunter-gatherers since there was no sign of farming on the land.
a. people who live on hunting and farming
b. people who live on hunting and collecting wild plants
6. You can see statues and symbols that represent the Buddhist belief system in this temple.
a. a building used for religious purposes
b. a place where ill people go
Cevap:
11. Sınıf Meb Yayınları İngilizce Silver Lining Ders Kitabı Sayfa 88 Cevabı ile ilgili aşağıda bulunan emojileri kullanarak duygularınızı belirtebilir aynı zamanda sosyal medyada paylaşarak bizlere katkıda bulunabilirsiniz.
2024 Ders Kitabı Cevapları