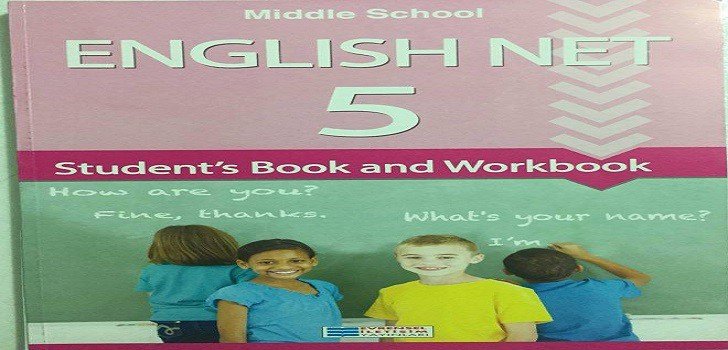 5. Sınıf Evrensel İletişim Yayınları İngilizce Çalışma Kitabı Sayfa 111 Cevabı
Read the text again and write "True" or "False".
Fuhua gets up early in the morning.
He doesn't have breakfast at home.
He arrives home around 4 o'clock in the morning.
He has something to eat at home after school.
He reads books in the evening.
---
Make a quick search about a famous person (a sports person, a singer, etc.). Then fiil in the table.
---
Look at your notes and write about your famous person.
My favourite star is Lionel Messi. He is from Argentina. He is a footballer. İn the morning, he gets up at 7 o'clock. He has a shower.
CEVAPLAR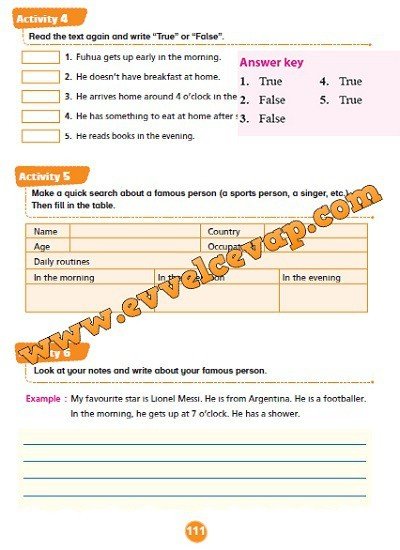 2023 Ders Kitabı Cevapları