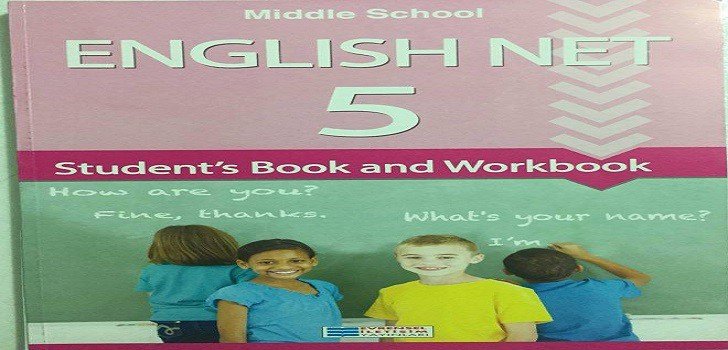 5. Sınıf Evrensel İletişim Yayınları İngilizce Çalışma Kitabı Sayfa 120 Cevabı
Read the text and write the children's names.
Hello! I'm Rob Miller. I'm British, but I live in Berlin, Germany. I'm in the 5th grade at Friedrich Engel Gymnasium. I speak English and German and a little French. My favourite class is Science. I really love doing experiments in the lab. I have two close friends here, Claus and Marcus. They are German, but they speak English very well. Claus doesn't like Science at ali. His favourite class is art. He can draw beautiful.
Answer key
Claus
Rob
Marcus
---
Read again and answer the questions.
1. Who is from Britain?
2. What's Rob's favourite class?
3. Who can speak English and German?
4. Who doesn't like Science?
5. What is Marcus' favourite class?
6. What can Claus do?
He can draw beautiful pictures.
CEVAPLAR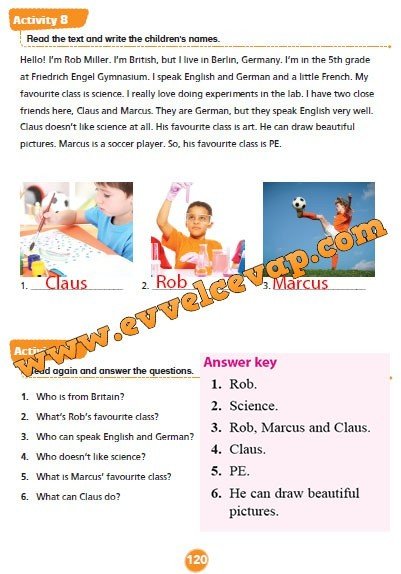 2023 Ders Kitabı Cevapları