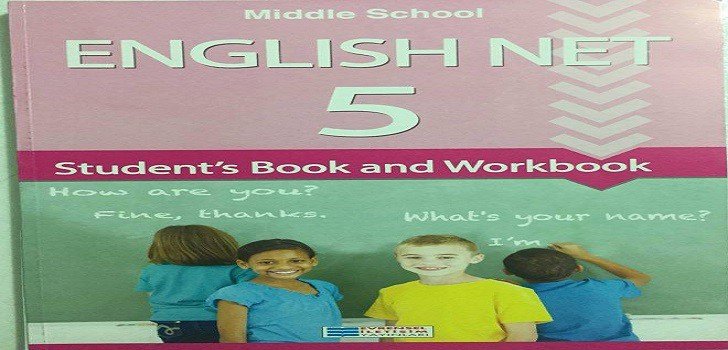 5. Sınıf Evrensel İletişim Yayınları İngilizce Çalışma Kitabı Sayfa 123 Cevabı
SORULAR
5. Read Sue's paragraph and tick (✓) the children's abilities and hobbies.
Carol, Matt and I are good friends. Carol and I like singing and dancing. Matt can't sing or dance. He can play the guitar. Matt and Carol like playing chess. I don't like it. I like doing origami. Carol and I like playing hopscotch. Matt doesn't. He loves playing soccer. We like playing Hide and Seek and Chinese VVhispers together.
sıngıng dancing
playing the guitar
playing chess
doing origami
 playing Hide-and-Seek
playing Chinese whispers
playing hopscotch
playing soccer
6. Write about Edward, Sue's elder brother.
Name:  Edvvard Pearl
Age: 19
Occupation: university student
Likes: playing soccer, running, riding a horse
Dislikes: doing puzzles, playing board games, playing Online games
Ability: run fast, ride a horse, drive a car
---
CEVAPLAR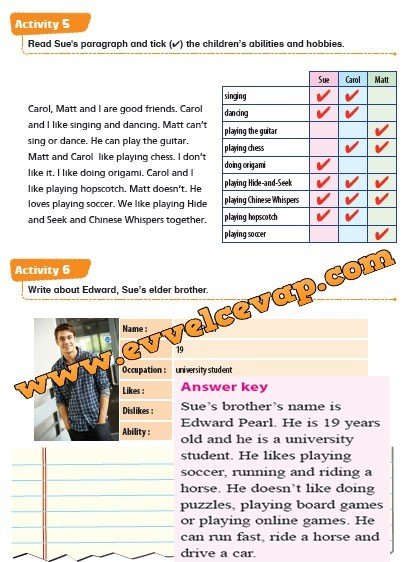 2023 Ders Kitabı Cevapları