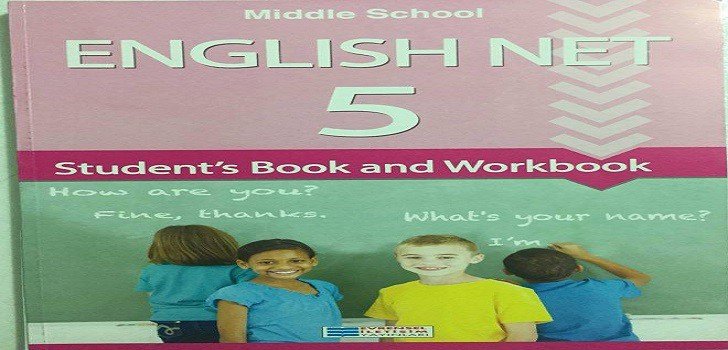 5. Sınıf Evrensel İletişim Yayınları İngilizce Çalışma Kitabı Sayfa 144 Cevabı
SORULAR
Activity 6
Sayfa 144
Answer the questions.
Have you got a pet?
If no, would you like to have one? Why / Why not?
If yes, what is it? What do you do for it?
Activity 7
Read the text and fiil in the 'Cat Lover's Things To Do List.
Hello!
I have got a cat. Her name is Daisy. Daisy is my best friend. Every morning, I feed her before I go to school. Her favourite food is cat's biscuits. İn the afternoon, I take her out. We go to the park and play games together. She loves bali games. I give her a bath and brush her at weekends. I take her to the vet with my mom every month. I love Daisy so much.
Activity 8
Read the text again and answer the questions.
1. Who is Linda's best friend?
2. What does Unda do in the morning?
3. When does she take Daisy out?
4. What type of games does Daisy like?
---
CEVAPLAR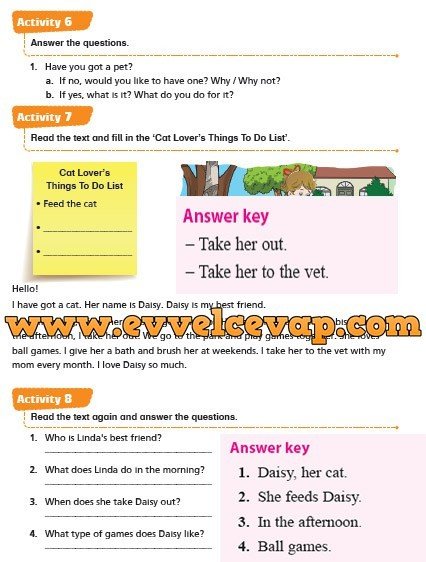 2023 Ders Kitabı Cevapları