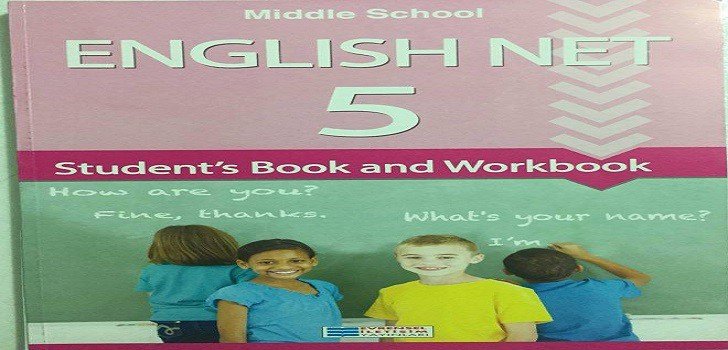 5. Sınıf Evrensel İletişim Yayınları İngilizce Çalışma Kitabı Sayfa 147 Cevabı
SORULAR
Activity 4
Sayfa 147
Read the texts again and answeı the questions.
When is Thanksgiving Day?
Who celebrates this feast?
What is the special dish of Thanksgiving dinner?
How long is Ramadan feast?
What do people eat during this feast?
Activity 5
Look at the pictures about the Chinese New Year festival and describe it.
21* January – 20th February
no school / work
clean – houses
decorate – houses
Put on – dragon, lion costumes sinq / dance – outside
eat – fish, rice, soup drink – herbal ted
The Chinese New Year is a very important festival in China. We celebrate this feast from.
---
CEVAPLAR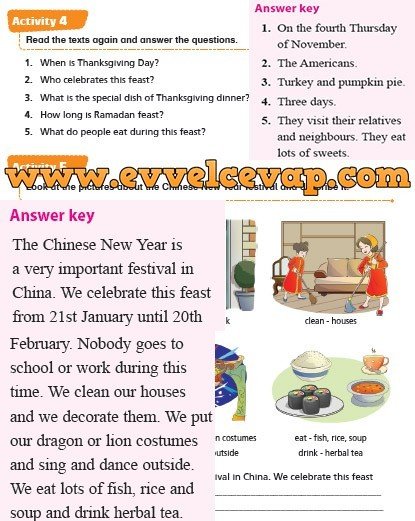 2023 Ders Kitabı Cevapları