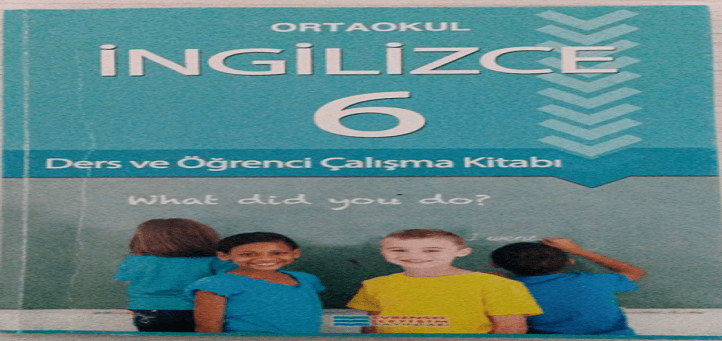 6. Sınıf Evrensel İletişim Yayınları İngilizce Ders Kitabı Sayfa 38 Cevabı
SORULAR
SAYFA 38
A.Work in small groups of 3 or 4. Read your roles, prepare a conversation as in activity 5C and then act itout.
Student A: You are a professor. Get a weather card from your teacher and describe the weather condition. Then, ask your friends : "How do you feel? What do you want to do?" Note down your friends' answers and report the result of your survey to your classmates.
Student B, C, D: Sit on a comfortable chair, close your eyes and listen to your friend's
descriptions. Then, talk about your emotions and what you want to do in that weather condition.
Project
Prepare a weather forecast poster and compare the weather conditions in different cities. Follow these steps:
Get a map of your homecountry.
Choosefive cities on the map.
Listen to their weather forecast on TV, the radio or the Internet.
Draw suitable symbols for each weather condition on your map.
Show your poster to your classmates, compare the weather conditions in the five cities and report it to your classmates.
---
CEVAPLAR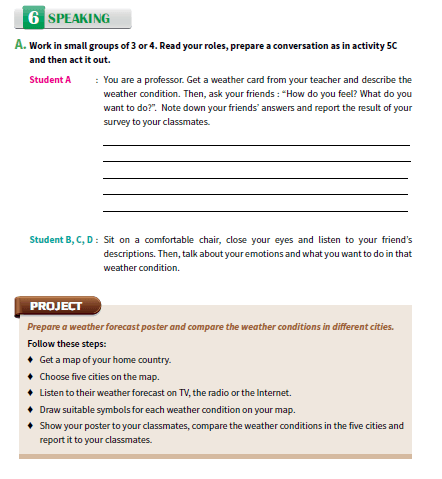 2024 Ders Kitabı Cevapları