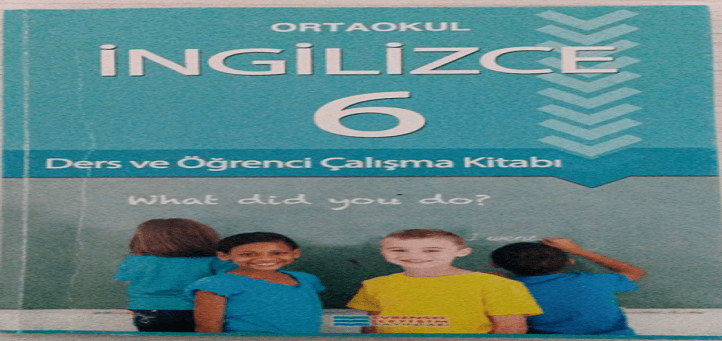 6. Sınıf Evrensel İletişim Yayınları İngilizce Ders Kitabı Sayfa 73 Cevabı
SORULAR
SAYFA 73
3 Listen to a short part from Mr. Jackson's class and check your guesses. Whose guess İs right?
D.desei Listen to the recording again and tick (y) the correct behaviour to protect the environment and save energy in activity B.
Do you know these words? If not, walk around, ask your friends and iearn their meanings. Lookat the example.
Pick up                      garbega                  throw away                    unplug         remote control
Example
Student A: What does "pick up" mean?
Student B:  Ab: I don't know.
Student C: İt means taking something from the ground.
Student A: Well, I don't understand. Can you shovvthat, please?
Student C: (mimesthe action)
---
CEVAPLAR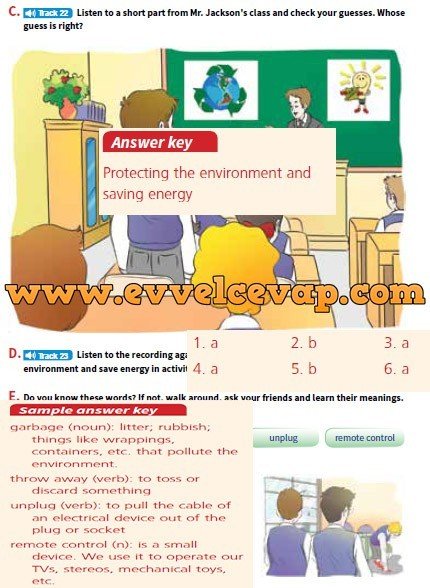 2024 Ders Kitabı Cevapları