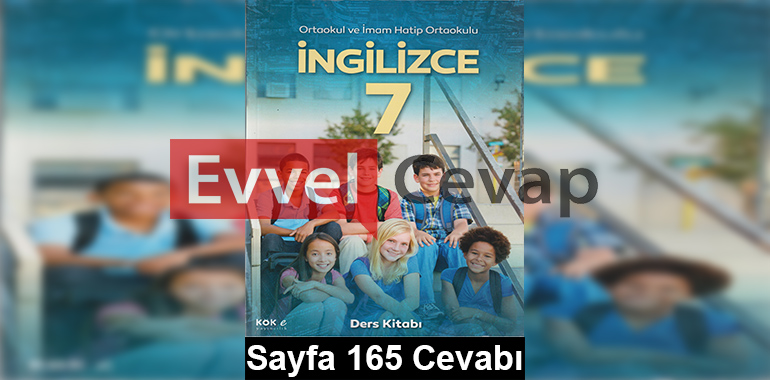 7. Sınıf İngilizce Ders Kitabı Sayfa 165 Cevapları Kök-e Yayınları'na ulaşabilmek ve dersinizi kolayca yapabilmek için aşağıdaki yayınımızı mutlaka inceleyiniz.
7. Sınıf İngilizce Kök-e Yayıncılık Ders Kitabı Cevapları Sayfa 165
6. Read the text about Karen and ansvver the questions.
1. What does Karen prefer vvatching?
2. What did she vvatch on TV last night?
3. Who is the director of the movie?
4. What happened in the movie?
5. Does she recommend the movie?
7. Put the verbs in the correct form and make sentences about yourself.
1.1 (vvatch) TV last night.
2.1 (go) to the cinema at the vveekend.
3.1 (vvatch) a reality shovv on TV yesterday.
4.1 (see) the nevvs yesterday.
5.1 (play) Computer games yesterday. I (not vvatch) TV.
6.1 (read) books last night.
7.1 (do) my homevvork after school.
8.1 (listen) to music on radio on my vvay to school.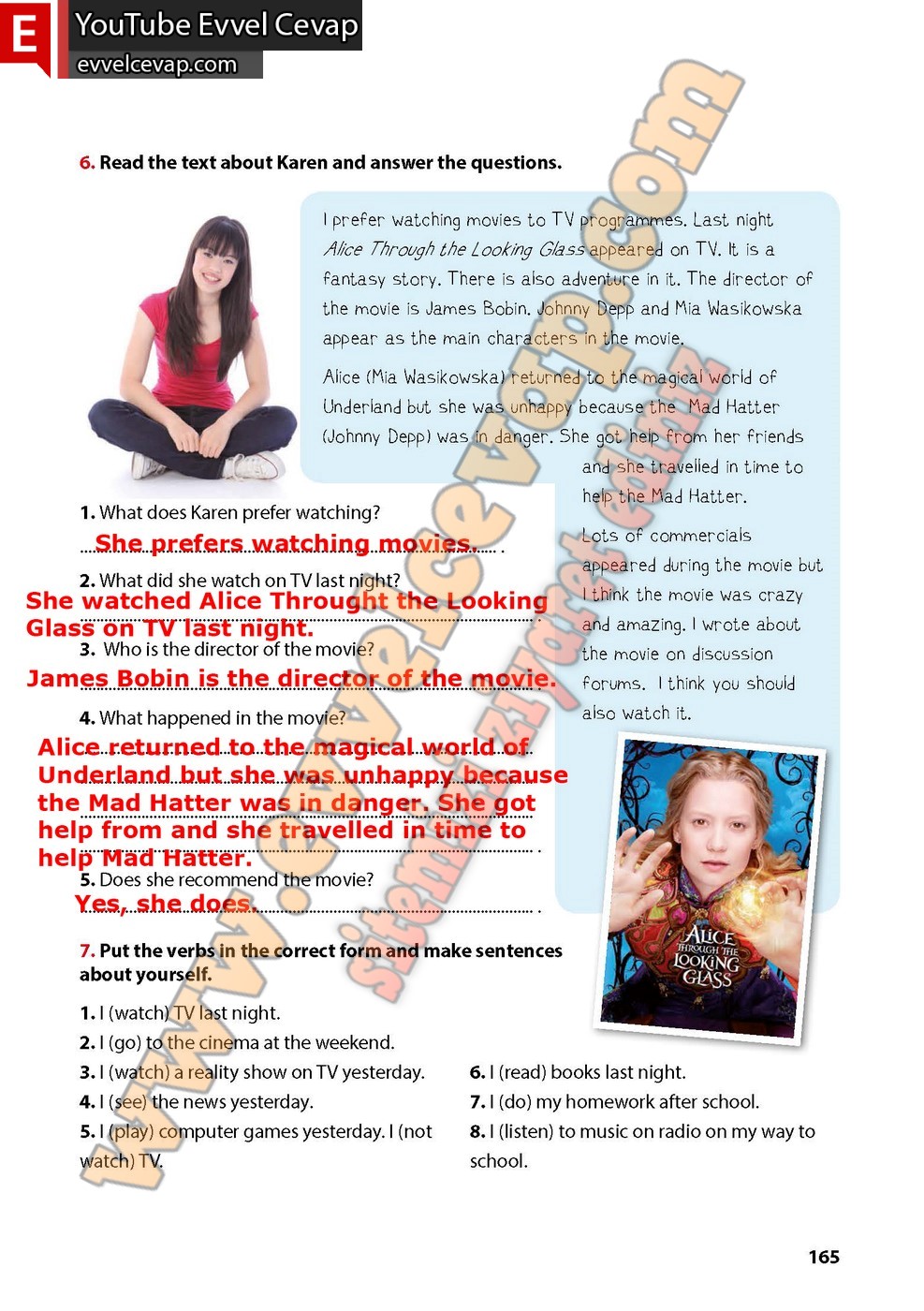 7. Sınıf Kök-e Yayıncılık İngilizce Ders Kitabı Sayfa 165 Cevabı ile ilgili aşağıda bulunan emojileri kullanarak duygularınızı belirtebilir aynı zamanda sosyal medyada paylaşarak bizlere katkıda bulunabilirsiniz.
2022 Ders Kitabı Cevapları