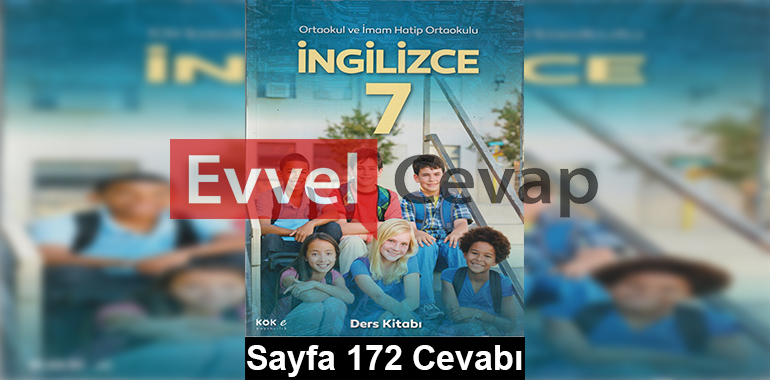 7. Sınıf İngilizce Ders Kitabı Sayfa 172 Cevapları Kök-e Yayınları'na ulaşabilmek ve dersinizi kolayca yapabilmek için aşağıdaki yayınımızı mutlaka inceleyiniz.
7. Sınıf İngilizce Kök-e Yayıncılık Ders Kitabı Cevapları Sayfa 172
5. Read the text and predict the end of Karen's story. What will happen?
Teli your friend. Compare your ideas.
l'm at home and l'm so bored. The weather is great. I want to go out and walk in the park but I should wait for my mum at home. She said: You won't go out if you don't finish your homework.' She didn't give me the keys. If I go out, how vvill I get into the house agahY? My mother should see me at home. VJhat vvill I dol
6. Now vvrite your predictions and complete the story. Read your friends' story. Which story is the best?
7. Now listen to Karen and check your predictions.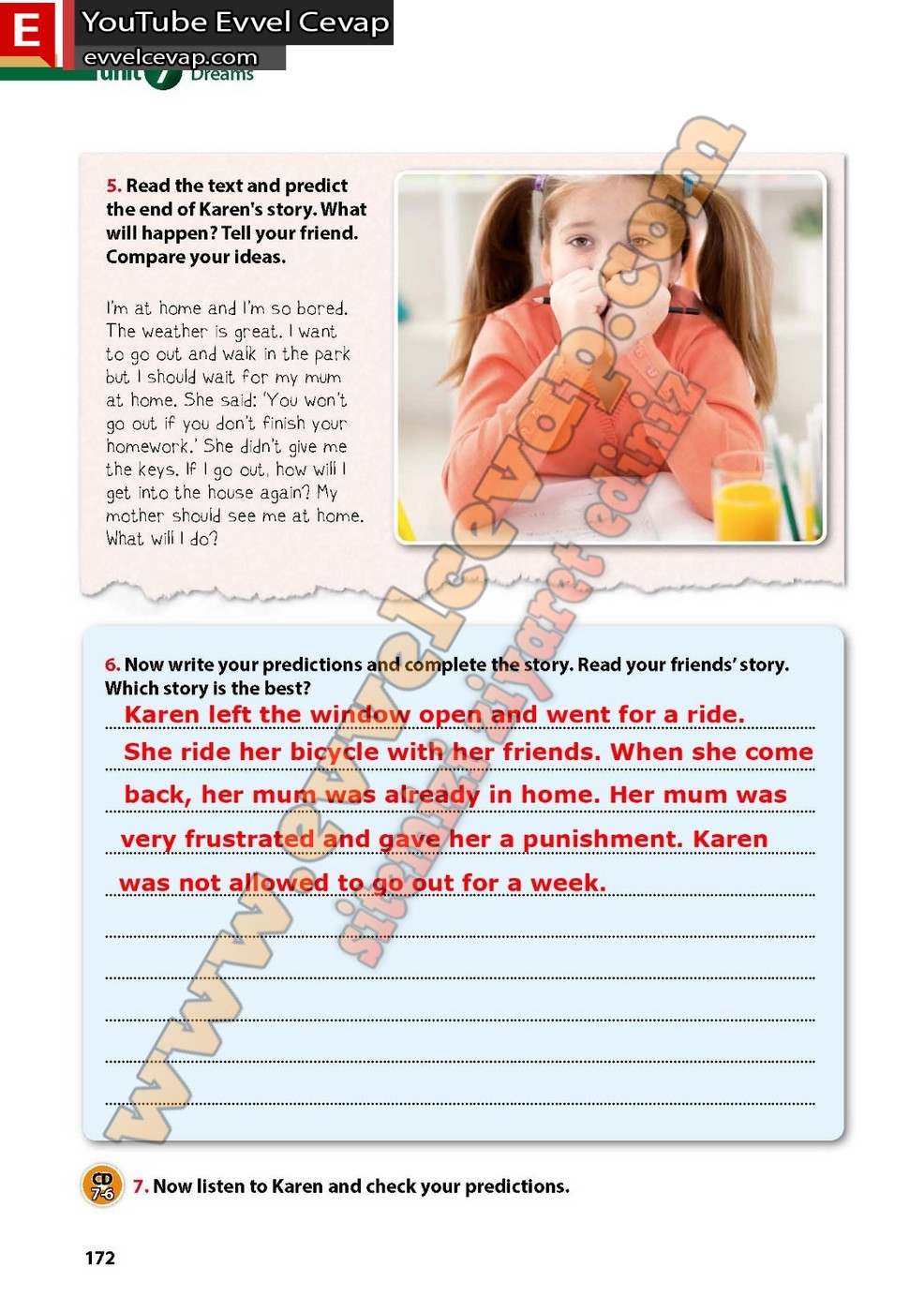 7. Sınıf Kök-e Yayıncılık İngilizce Ders Kitabı Sayfa 172 Cevabı ile ilgili aşağıda bulunan emojileri kullanarak duygularınızı belirtebilir aynı zamanda sosyal medyada paylaşarak bizlere katkıda bulunabilirsiniz.
2022 Ders Kitabı Cevapları