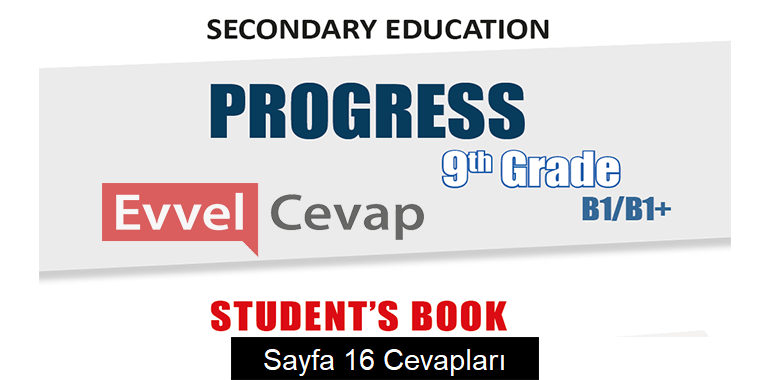 9. Sınıf İngilizce Hazırlık Ders Kitabı Sayfa 16 Cevapları Meb Yayınları'na ulaşabilmek ve dersinizi kolayca yapabilmek için aşağıdaki yayınımızı mutlaka inceleyiniz.
9. Sınıf İngilizce Hazırlık Ders Kitabı Cevapları

Sayfa 16
Discuss the following questions with your partner.
1- Look at the photo. What are they doıng? Do you think they are friends?
2- What kind of topics do you usually talk about to get to know someone? What questions do you ask someone to know him/her?
Yavuz is a high school student; he would like to be a famous basketball player, so he has applied to a college whose basketball training will get him to achieve his goal and will provide him with good education at the same time.
a- Look at the photos above. Do you think Yavuz has been accepted to the college? Why/Why not?
b- Listen to the dialogue. Complete the following paragraph about Yavuz. Track 1
Yavuz is a (1) year-old teenager living in Ankara. He studies at Ankara (2) High School. He is (3) playing basketball. So, he practises it three times a week. He prefers listening to (4) music because he believes that it has an incredible effect on people. He is not interested in (5) because he thinks it is boring.
c- Listen again and answer the questions.
1- How many hours a day does Yavuz spend at school?
2- What does he do in his spare time?
3- What kind of music does he like listening to?
4- Why does he prefer studying in the USA?
d- Imagine you have a new friend in the class. Write down the questions you would like to ask about his/her personal information.
e- Think of your favourite celebrity. Fill in the online profile below according to your favourite celebrity's personal information.
f -Ask questions to your partner about the topics above to find out his/her favourite celebrity.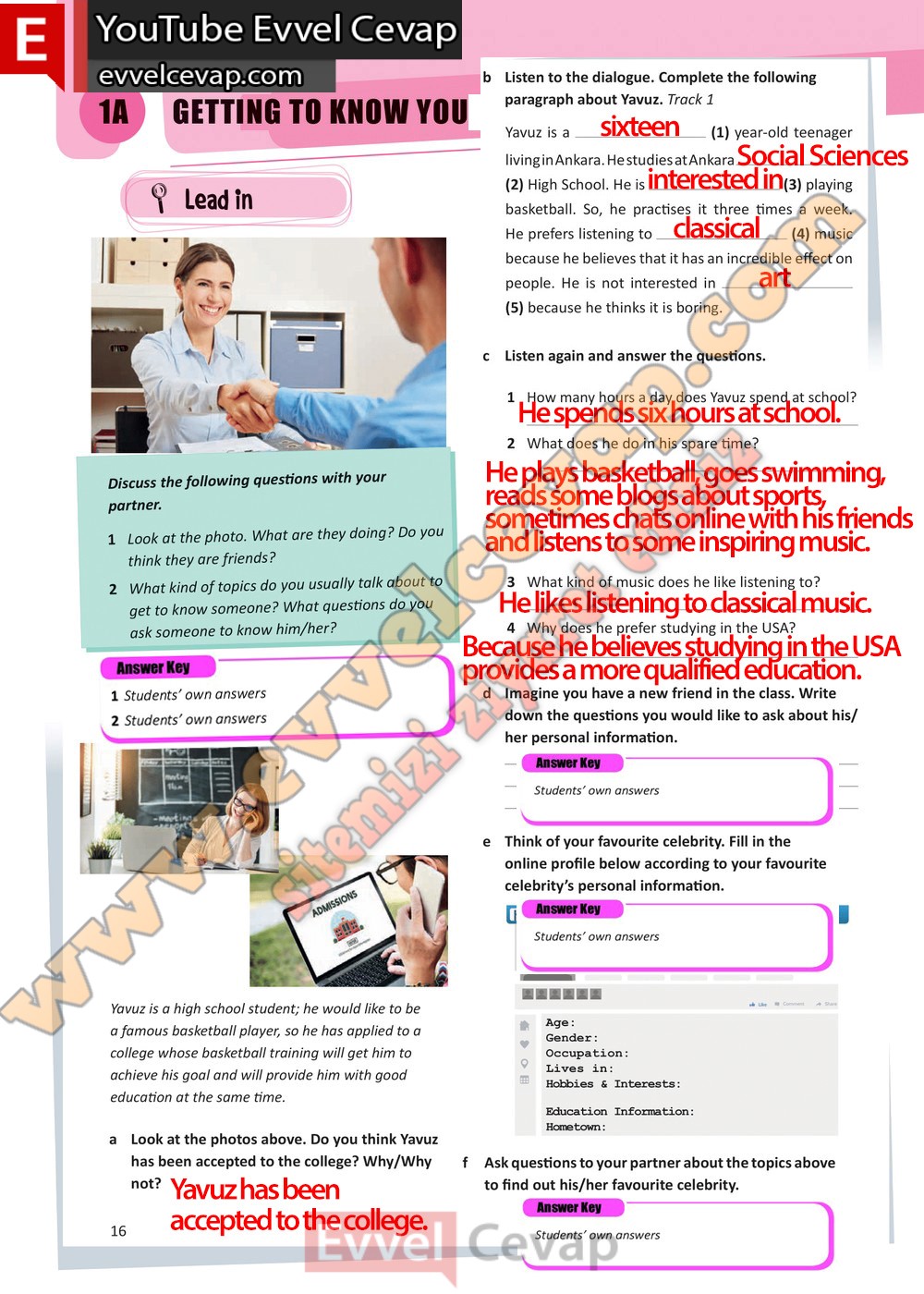 9. Sınıf Meb Yayınları İngilizce Hazırlık Ders Kitabı Sayfa 16 Cevabı ile ilgili aşağıda bulunan emojileri kullanarak duygularınızı belirtebilir aynı zamanda sosyal medyada paylaşarak bizlere katkıda bulunabilirsiniz.
2023 Ders Kitabı Cevapları