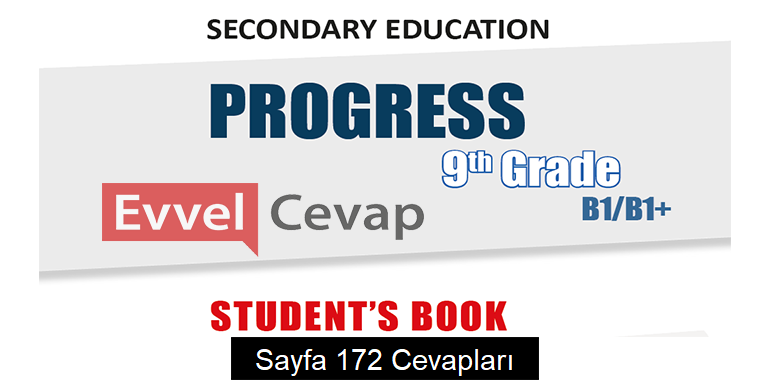 9. Sınıf İngilizce Hazırlık Ders Kitabı Sayfa 172 Cevapları Meb Yayınları'na ulaşabilmek ve dersinizi kolayca yapabilmek için aşağıdaki yayınımızı mutlaka inceleyiniz.
9. Sınıf İngilizce Hazırlık Ders Kitabı Cevapları

Sayfa 172
When we report a question, we use the subject before the verb/auxiliary verb. We usually use ask, wonder, inquire or want to know to report a question and we don't use a question mark at the end of the sentence. To report a yes/no question we use if or whether.
a. Discuss the following questions.
1. Have you ever lived a failure which made your life better?
2. Do you know any famous person who failed at something before he/she reached success?
3. Do you think there is a point we need to stop trying or should we never give up?
b. Listen to the interview between a famous businessman and a radio announcer. Circle the main point of the interview. Track 59
A. It's about the difficulties in business life.
B. It aims to give information about the personal life of R. Branson.
C. It's mainly about what success means.
D. It's about the orbital space he announced he was going to launch.
Writing
a. Make an interview with a person who has a remarkable success story or an imaginary interview with a successful celebrity. Follow the steps in the box below.
Firstly, decide on whom you are interviewing to. Then, create five questions about the personal life and career of that person and write them in the blanks. Ask your questions and write the answers below. If you are making an imaginary interview with a famous person, search the most possible answers.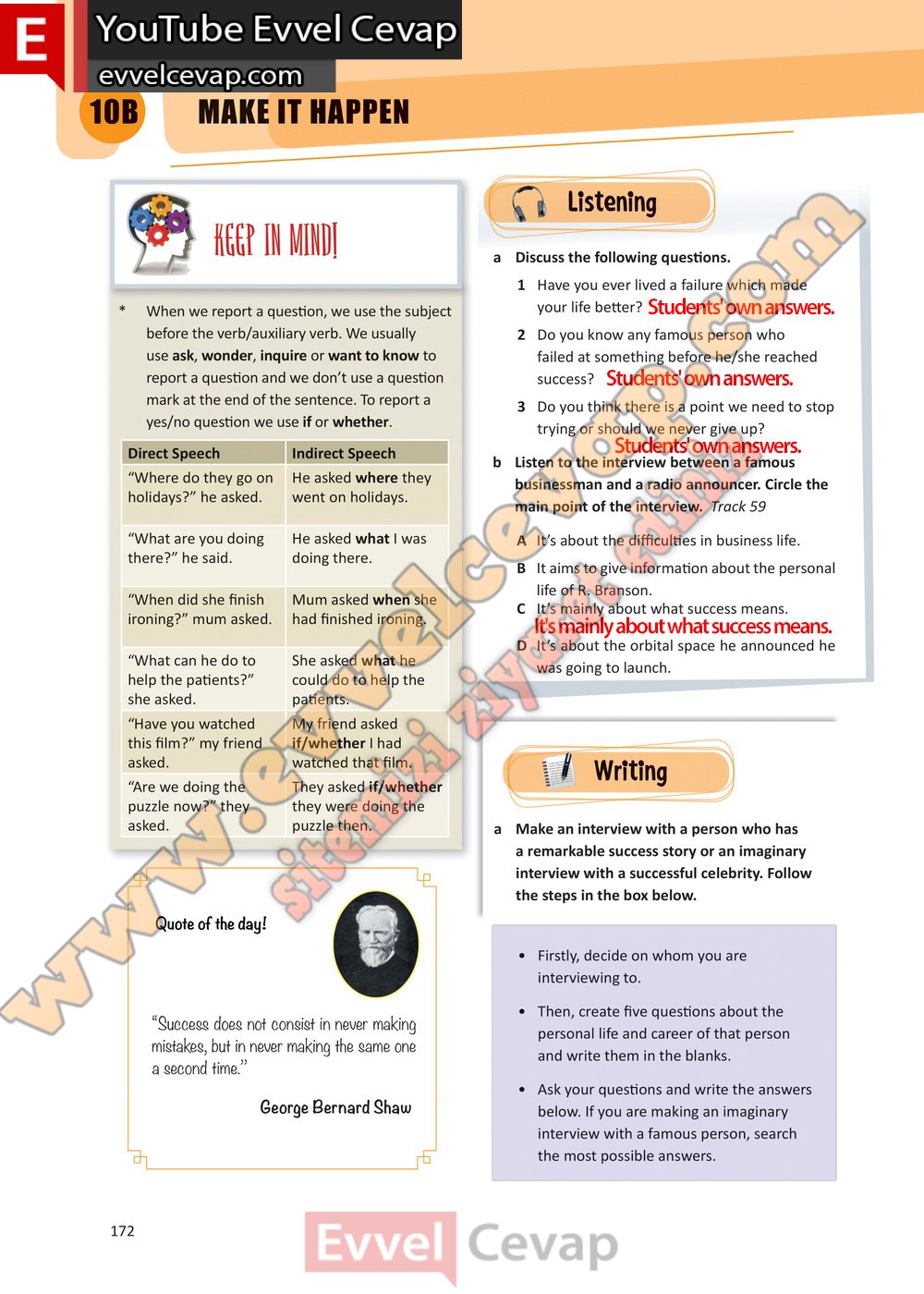 9. Sınıf Meb Yayınları İngilizce Hazırlık Ders Kitabı Sayfa 172 Cevabı ile ilgili aşağıda bulunan emojileri kullanarak duygularınızı belirtebilir aynı zamanda sosyal medyada paylaşarak bizlere katkıda bulunabilirsiniz.
2023 Ders Kitabı Cevapları