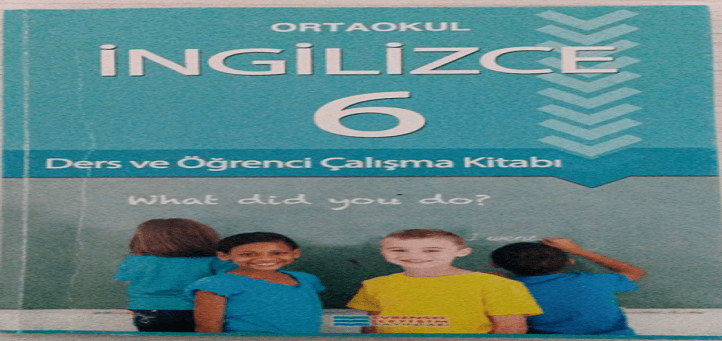 6. Sınıf Evrensel İletişim Yayınları İngilizce Ders Kitabı Sayfa 9 Cevabı
SORULAR 
SAYFA 9
C.Look at the pictures on page 8 and listen to the dialogue between Mrs. Willis and Dave. Tick (✓) the activities you hear.
D.Listen to the recording again and circle the correct choice.
1.What time does Dave get home?
At 2.45.
At 3.20.
2.When does he take guitar courses?
On Tuesdays
On Thursdays
3.What does he do on Fridays?
He plays soccer.
He goes to his karate class.
4.Does he go online on weekdays?
No, he doesn't.
Yes, he does.
5.When does he do homework?
In the afternoon.
In the evening.
6.Can Dave plan his time well?
Yes, he can.
No, he can't.
E.Read the sentences. Find and write the days.
---
CEVAPLAR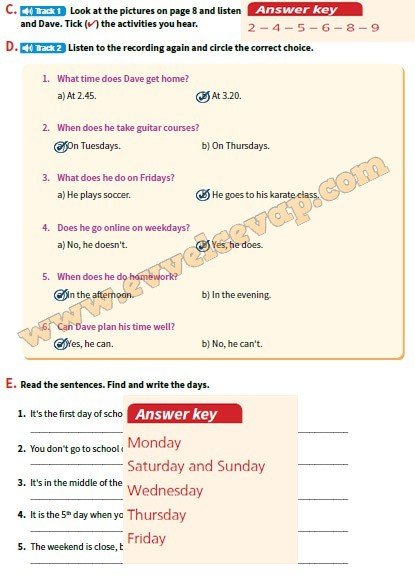 2024 Ders Kitabı Cevapları