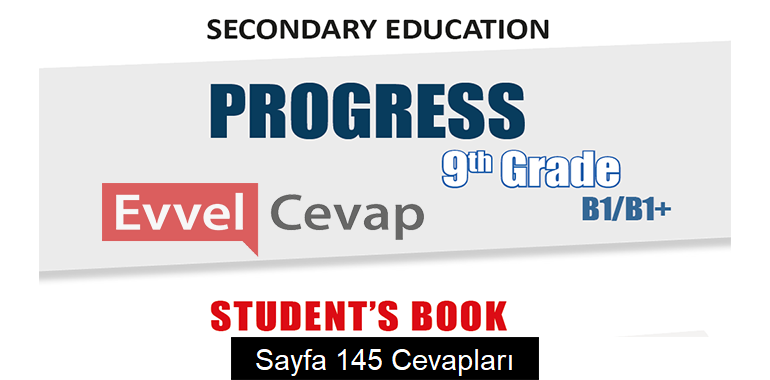 9. Sınıf İngilizce Hazırlık Ders Kitabı Sayfa 145 Cevapları Meb Yayınları'na ulaşabilmek ve dersinizi kolayca yapabilmek için aşağıdaki yayınımızı mutlaka inceleyiniz.
9. Sınıf İngilizce Hazırlık Ders Kitabı Cevapları

Sayfa 145
Writing
a. Imagine that you are organising an unusual festival in your hometown. Where would it be held? When is it celebrated? Create your own festival by filling in the diagram below.
b. Write a paragraph describing your unusual festival. Use new vocabulary related to the festivals that you have learned throughout this theme such as 'attract', 'celebrate', 'date back', 'attend', etc.
c. Read your paragraph to your classmates and discuss whose festival is the most unusual one. Vote if necessary.
Dou You Know
Although April 23 National Sovereignty and Children's Day had been celebrated since 1923, it was officially declared as a national festival by Mustafa Kemal Atatürk in 1929. Furthermore, it is recognised as International Children's Day by UNICEF.
Project
Prepare a poster of your own unusual festival. Be sure that all the necessary information is written on it. Try to use interesting visuals and design it as colourfully as possible. Bring it to the class, stick all the posters on the wall with your classmates. Vote for the best one.
IDIOM OF THE DAY
Read the dialogue below. Do you remember the meaning of the idiom? Do you have a similar expression in your own language?
Kevin: I wasn't able to join Clark's birthday party last night. How was it? Was it boring? Tony: Boring? Oh, you missed all the fun, believe me! We had a whale of a time.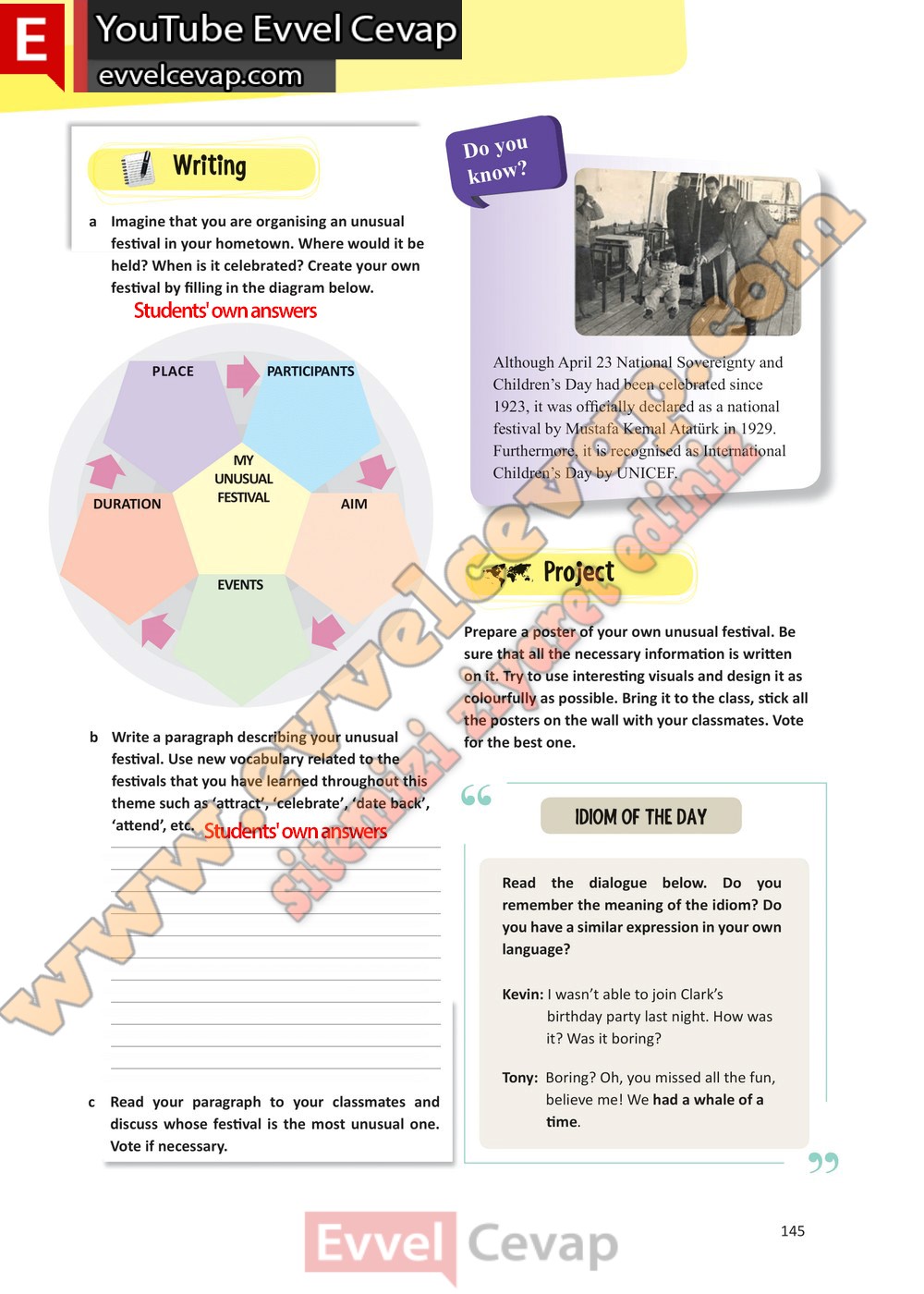 9. Sınıf Meb Yayınları İngilizce Hazırlık Ders Kitabı Sayfa 145 Cevabı ile ilgili aşağıda bulunan emojileri kullanarak duygularınızı belirtebilir aynı zamanda sosyal medyada paylaşarak bizlere katkıda bulunabilirsiniz.
2023 Ders Kitabı Cevapları