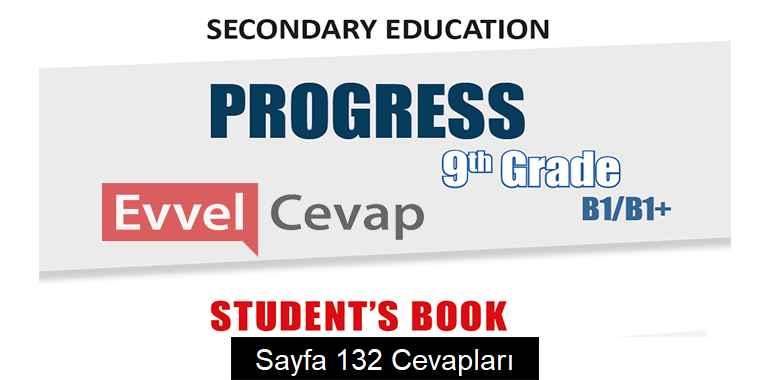 9. Sınıf İngilizce Hazırlık Ders Kitabı Sayfa 132 Cevapları Meb Yayınları'na ulaşabilmek ve dersinizi kolayca yapabilmek için aşağıdaki yayınımızı mutlaka inceleyiniz.
9. Sınıf İngilizce Hazırlık Ders Kitabı Cevapları

Sayfa 132
Lead in
Discuss the following questions with your friends.
1. Have you ever been to a festival? If yes, which festival was it?
2. Do you think celebrations are fun?
Listening
a. Discuss the following questions.
1. Look at the photos below. What are they for?
2. Which one would you like to attend? Why?
b. Listen to the audios carefully. Predict the sounds you hear and write the number of the audios in the boxes. Track 43
c. Read the sentences. Decide which celebration they belong to.
e.g. "Stay positive. Follow your dreams and work hard to make them come true. Life is a path; create your own path to climb the mountain of success." graduation ceremony 1 "I will take care of you and be loyal to you till death do us part." 2 "I like taking part in such events! Participants walk along the Fair Street wearing fancy dresses. The music never stops and people keep dancing till morning. What a fantastic organisation!" 3 "That was the most amazing event we have ever witnessed. It lasted for a week and people had fun watching the sky with colourful kites. Sometimes concerts and stage performances were given." 4 "Buying the tickets at the last moment was the worst decision of my life. I can't even see the stage! The crowd makes me crazy, too. I wouldn't bear this if it weren't my favourite band!"
9. Sınıf Meb Yayınları İngilizce Hazırlık Ders Kitabı Sayfa 132 Cevabı ile ilgili aşağıda bulunan emojileri kullanarak duygularınızı belirtebilir aynı zamanda sosyal medyada paylaşarak bizlere katkıda bulunabilirsiniz.
2023 Ders Kitabı Cevapları